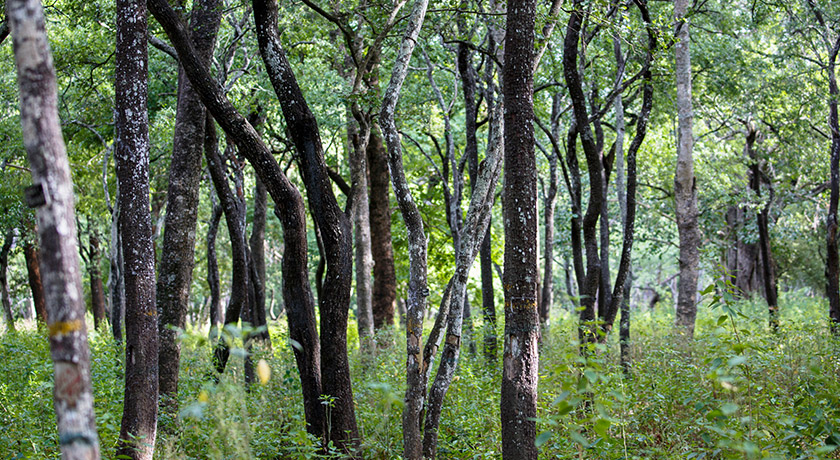 Located 40 km from Munnar is Marayoor, a town in Idduky district of Kerala. Marayoor is one of the most sought after hill stations in India with unspoiled natural beauty. This place is also an excellent trekking spot for adventure seekers. Marayoor is the only place in Kerala with natural sandalwood forests.
The Indian sandalwood or otherwise, known as Santalum album is a parasitic tree famous for its oil and fragrance. Sandalwood oil is extracted from the tree's roots and wood. This oil is very costly and so is also called 'liquid gold'. Thousands of good quality sandalwood trees grow inside the well-managed 93 square km reserved forest of Marayoor.
Sandalwood has been effectively used in traditional medicine. They play a significant role in many religious practices since the pre-historic time in India. These evergreen trees can live up to a hundred years. Although their harvest is viable after 40 years, they are widely cultivated.
Muniyara, a part of Marayoor attracts many tourists to its famous dolmens. These dolmens were burial chambers made of stones. They were made up of four stones placed on edge and covered by a fifth stone, called the cap stone. These dolmens are believed to belong to the Megalithic age. Muniyara is a fascinating destination for anthropologists and archaeologists from all over the world.
A large number of these dolmens are found in and around Kovilkadavu. For a closer look, one could visit the dolmens on the rocky mountain behind the Government Higher Secondary School, Kovilkadavu. A visit to Muniyara will surely leave anyone wondering about the technology people used in during the primitive age.