The view one gets standing on the cliff edge is indeed one of the best! Breath-taking views of the undulating lands below, flowing water bodies, the green patches all around and the vast expanse of the skies! Funny though, the view seems spectacular, most people does not risk going to the cliff edge or else, being there would be prohibited. Almost all would have had experienced the sudden urge to fall off from the height as you reach the edge (a phenomenon known as the 'high-place phenomenon'; called so by the Florida State University psychology department). This in short would explain why the prohibitions and reluctance in going towards the edge of the cliff. Blessed abundantly by natural beauty, Munnar, one of the most famous hill stations in the country has a lot to offer one. Do not worry that you'll miss the best part – the view from the cliff edge. Not as long as The Wind Munnar's there!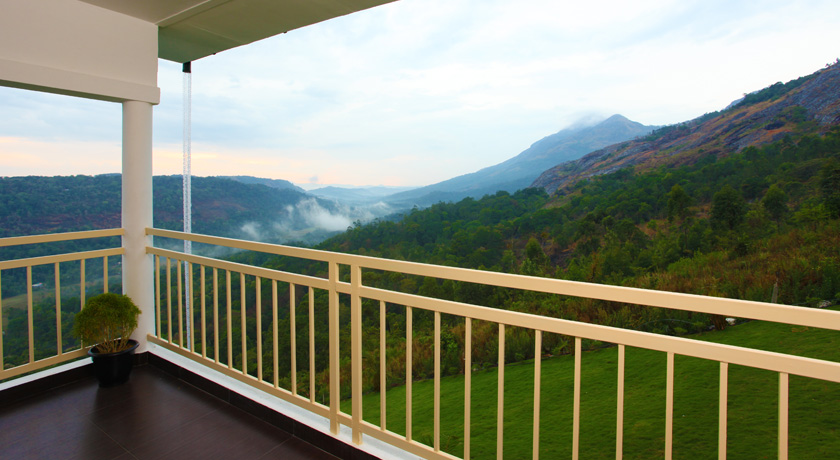 The Wind Munnar – one of the best hotels/ resorts in Munnar is nestled up cosily on the cliff edge away from the bustling Munnar town and its chaos. Thus, the cottages at The Wind Munnar in Chinnakanal, Munnar will give one the best views. Wake up to the cool mornings and the mist drenched skies; watch the hills as the mist fades away slowly while the rays of the sun pierces through and the green valleys beneath - the stay at the Wind Munnar is going to be unforgettable! This premium resort/ hotel in Munnar have two types of cottages; the Cliff Edge Cottage and the Honeymoon Cliff Edge Cottage that provide budget as well as luxury accommodation facilities.
The service offered here is also one of the major reasons why the resort is the best pick among travellers visiting Munnar. 'Atithidevo bhava' a quote that means guests are equivalent to God is the motto that's followed at The Wind Munnar when it comes to serving guests. The resort assures personalised services to each of its guests and ensures that they have the best and the most comfortable stay experience while they are at The Wind.
Planning on a holiday at Munnar, never miss out the best experience. Choose The Wind Munnar – Munnar's premium cliff edge cottage and enjoy the best stay experience on the cliff edge.